New Life Drawing Classes beginning in February 2021 fingers crossed.
(Due to the corona virus we had to cancel all life drawing and printmaking classes. We are hoping to begin again in the new year).
I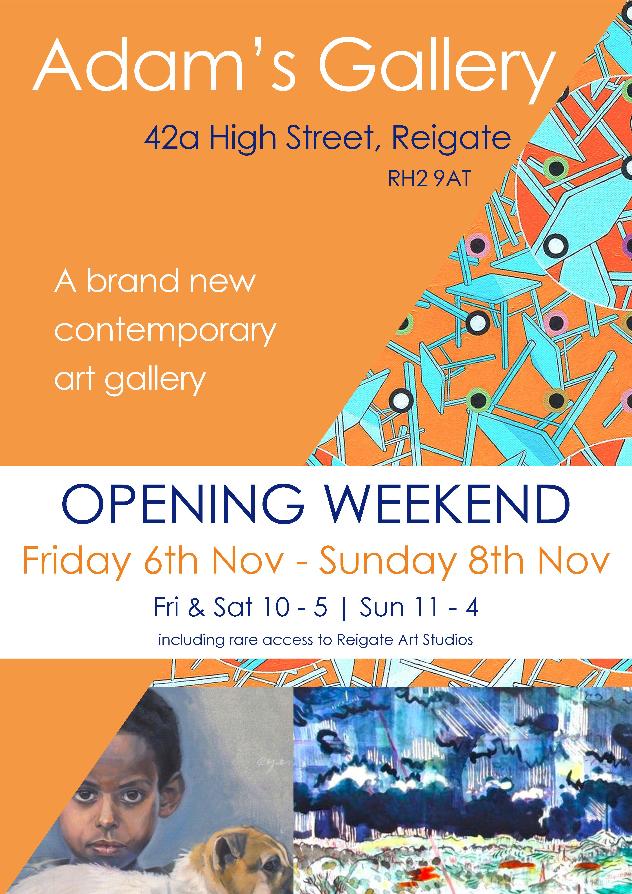 Adam's Gallery now open. Find us on Reigate High Street.
On Saturday 5th and Sunday 6th December you will be able to visit the art studios through Adam's Gallery. A one way system will be in place for covid safety.